2020 Goals Recap: April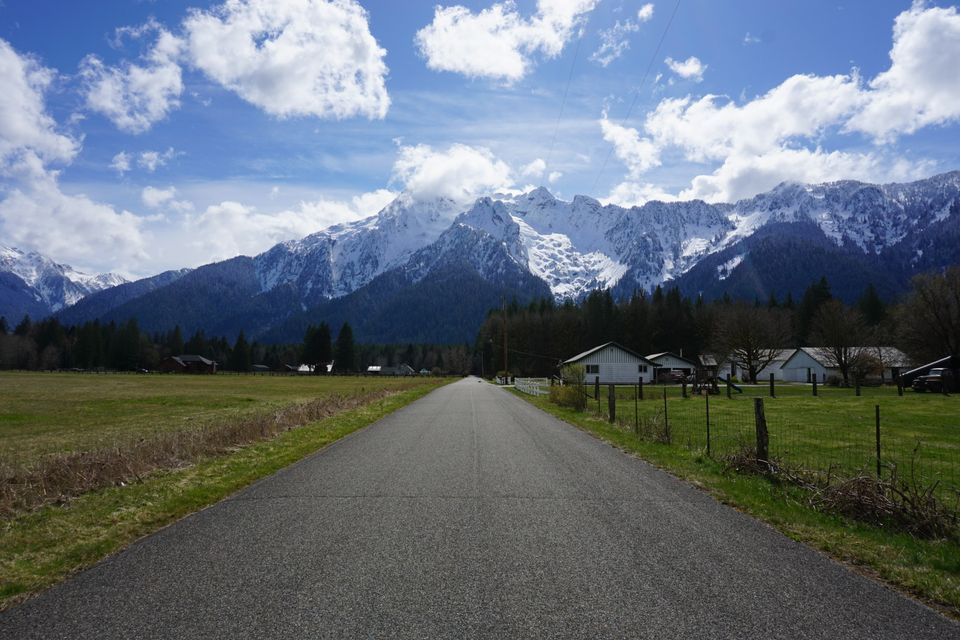 I went into quarantine on March 1st. Today marks two months of no physical interaction with anyone that I know.
March was a total shit show. Everyone's rock bottom looks different; mine looked like Love is Blind on Netflix and baking multiple types of cinnamon rolls while lying on my couch and staying up till 4 am every night.

I relaxed and let it happen. I told myself, "You're stressed, and it's okay to be stressed, the world is falling apart. So eat all the coffee cake and cookies you want; be a couch potato, fill your brain with junk, because when you are ready, you'll turn things around again."
And in April, I turned everything around, just like that. No guilt, no pressure, it just naturally happened. :] April, by far, has been the best month of 2020.
My 2020 Goals were:
create 1hr/day 260 days out of the year
read 1hr/day 260 days out of the year
get in physical shape
Here's what I read, created, did for exercise, and ate in April.
Reading
What I Read/Listened to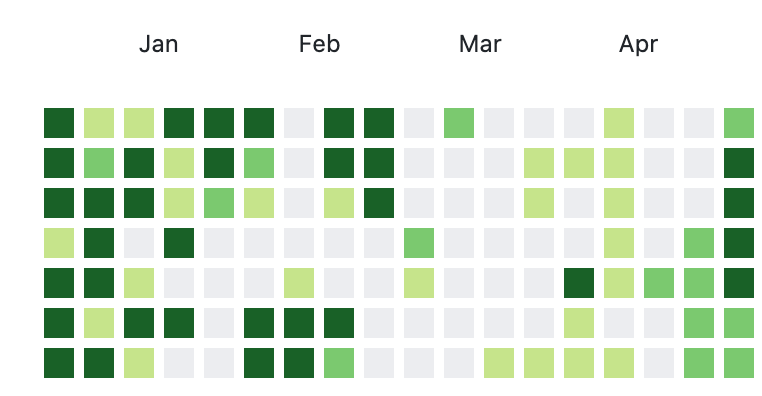 March was a low point for reading, and well, everything else. April got off to a slow start but now I'm reading and listening to quality stuff daily.
Creating
What I Created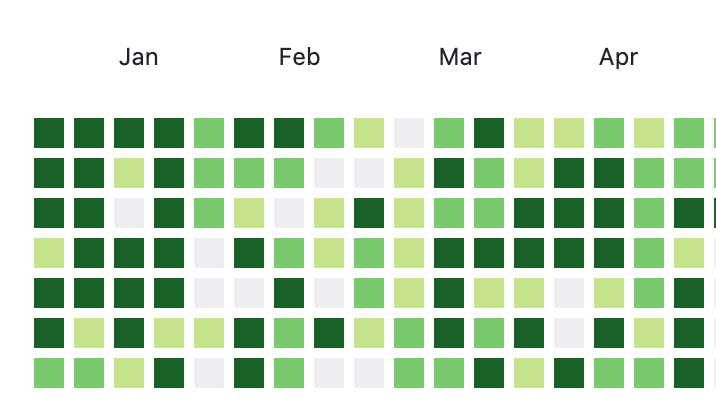 My creating has stayed fairly consistent all year, but this counts any kind of creation, and I've been writing consistently every day for this blog. This goal will change for May, to only include creating things for others' consumption.
This graph does show that I enjoy writing enough to keep it up daily, so maybe I should be using writing as a means of creating something valuable for others.
Exercise
What I did:
Yoga with Adriene's 30 day yoga challenge (dude, I did yoga EVERY SINGLE DAY IN APRIL 💪)
Running 3x/week (didn't miss a single scheduled run day)
Hiking every Saturday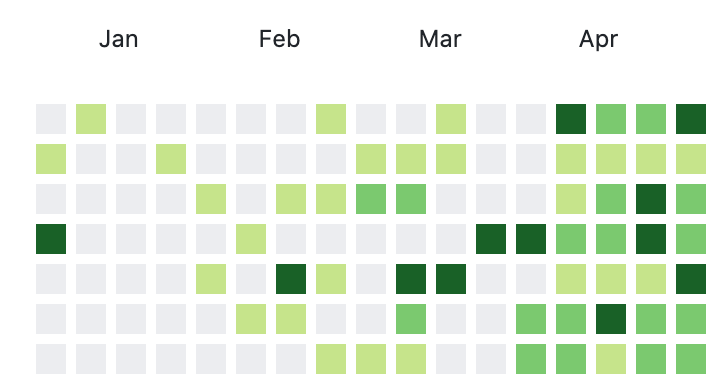 I exercised every single day in April. Exercising daily has been the #1 thing keeping me happy during COVID-19. It gives me a sense of purpose and I feel better for doing it!
Eating Healthy
What I ate a lot of:
BROL bowls (basically lots of whole grains) with berries, walnuts, cinnamon, vanilla, and a little bit of brown sugar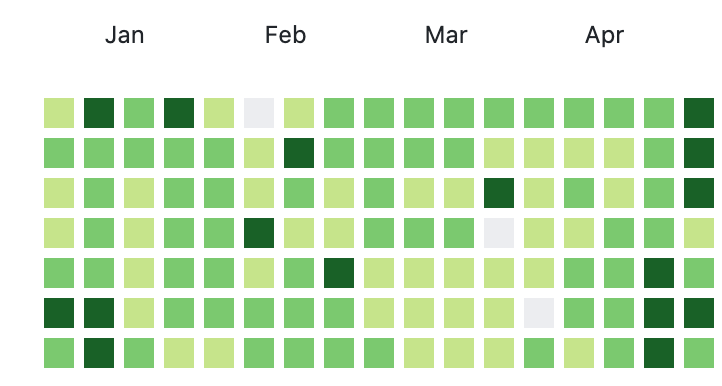 Especially in the second half of April, I doubled down on eating healthy. I feel so much better than I did in March!
Personal Life
The Good:
April was great! I lost 7 lbs, I explored remote parts of WA every weekend, I got my zest for learning back, and I really felt accepting of myself and the world, even during COVID-19.
The Bad:
My really good friend Nick's dad died yesterday, and Nick is one of the most wonderful people I know, and his family is fantastic, and it breaks my heart.
Pictures: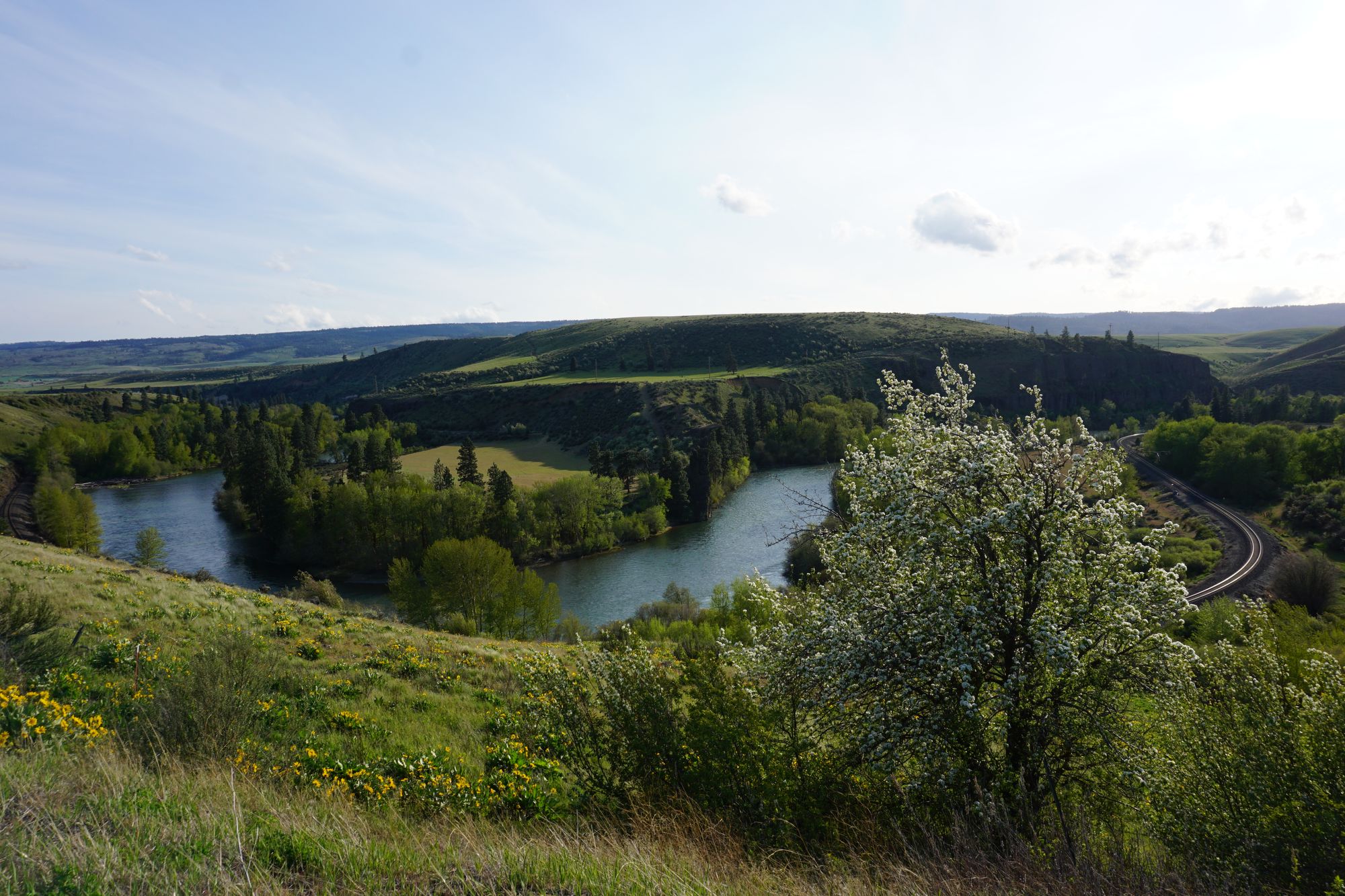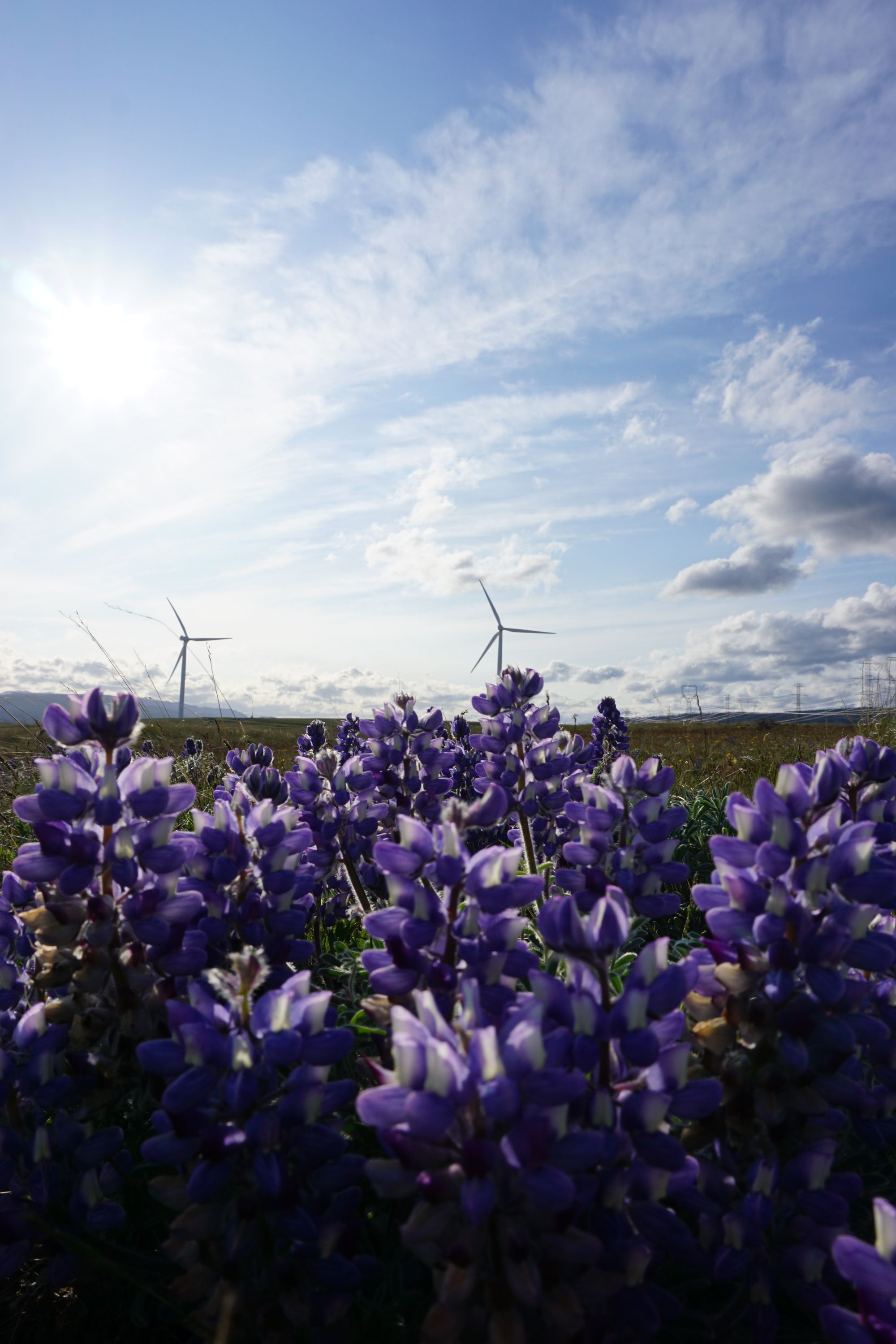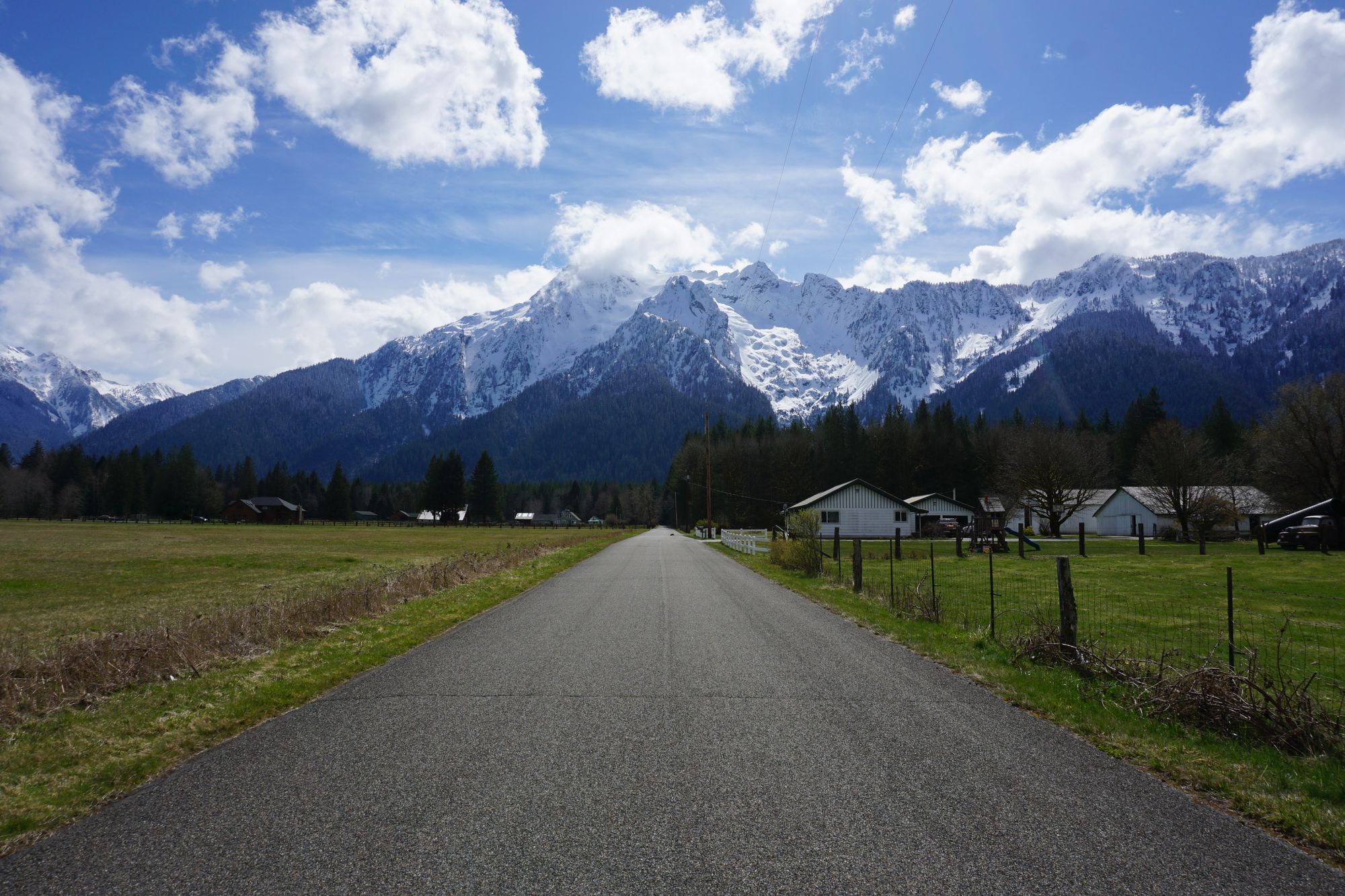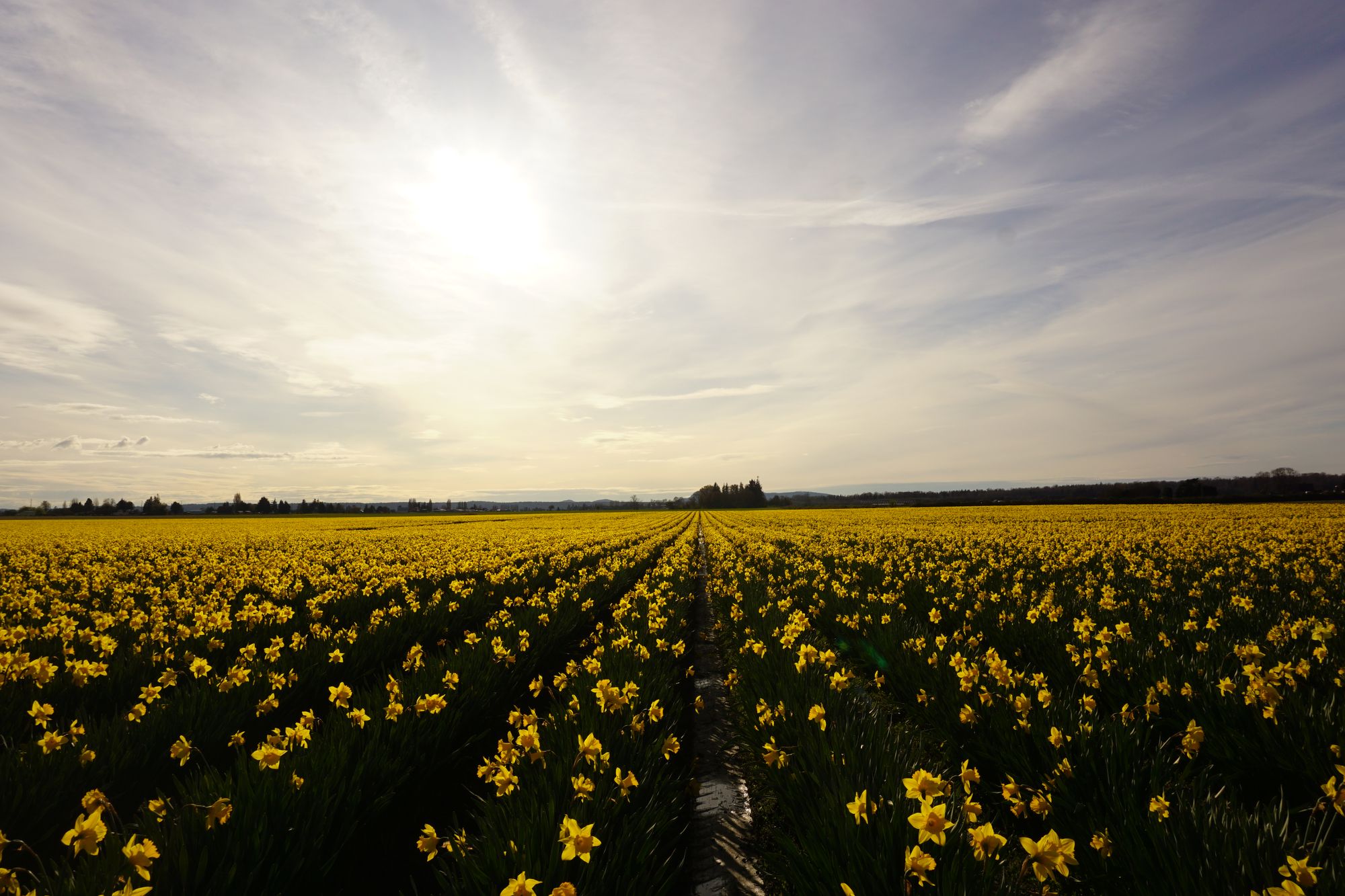 Just like a good quarantine basic bitch, I made banana walnut bread (no wonder everyone is making this stuff, it was like crack).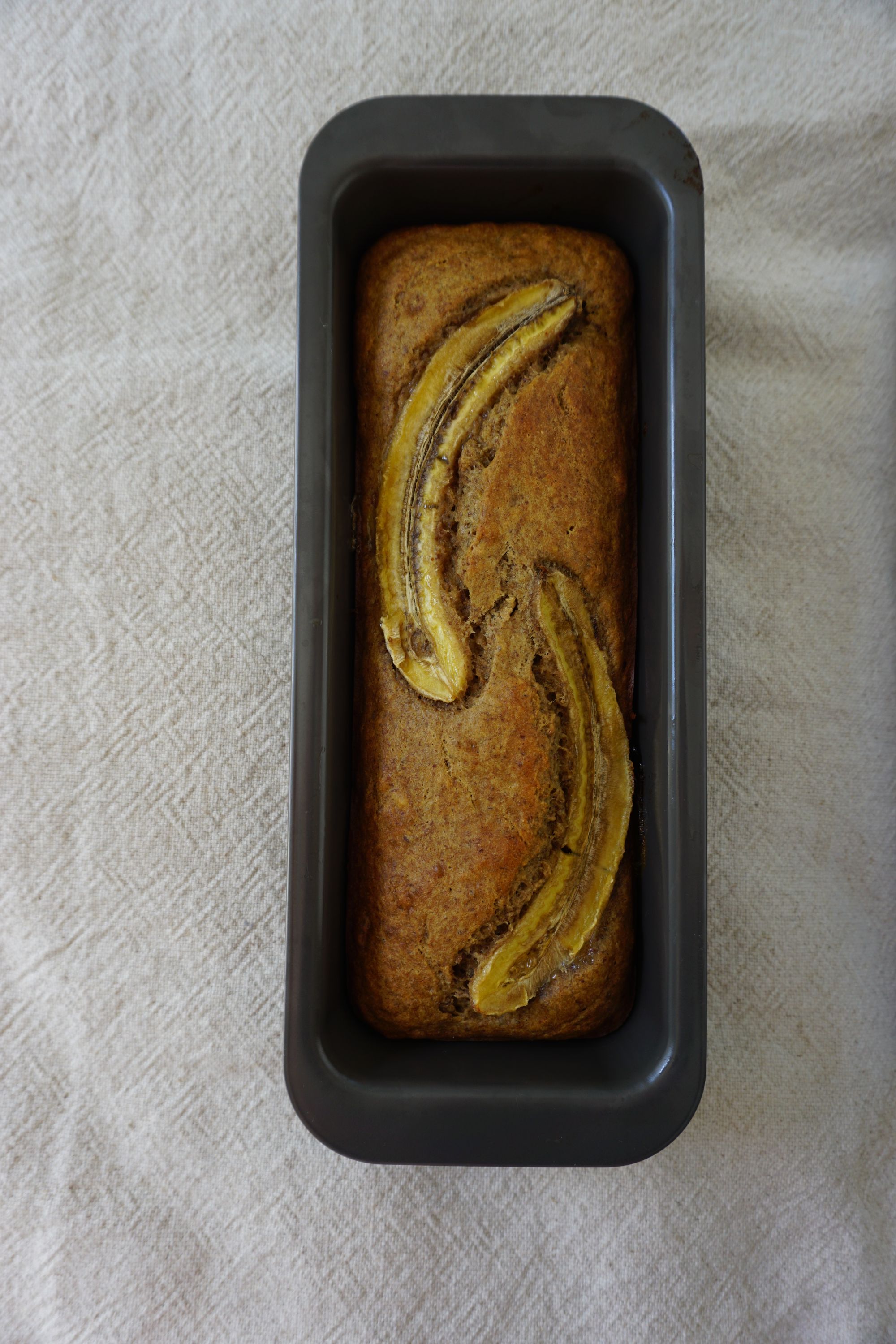 That's all!