My 2020 Recap: Clawing my way to Wellness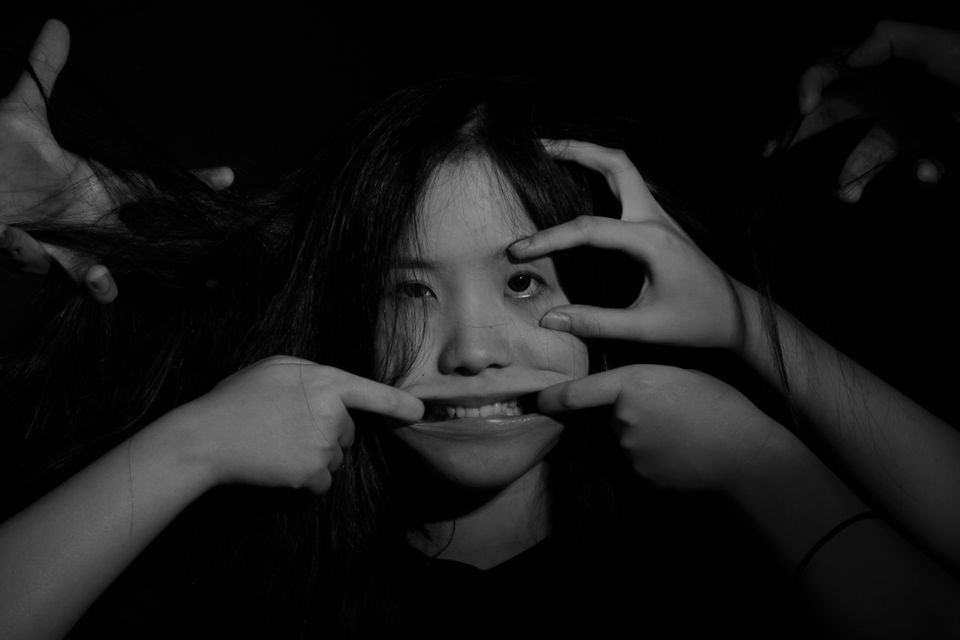 After spending the majority of 2019 both sinking into and clawing out of a self-created depression, I swore that this year, I'd learn to be well.
I've never been 'well'.
I've spent my entire life compulsively bouncing between extremes. The world is either extremely bright and colorful and sharp, or an endless fog of grey and blur. I'm addicted to stress, and to avoid the deep sense of nothingness inside of me, I get high on workaholism, toxic relationships, travel, and the ceaseless demand for perfection.
But this year, no matter what it took, I was going to learn how to be healthy.
This is that journey.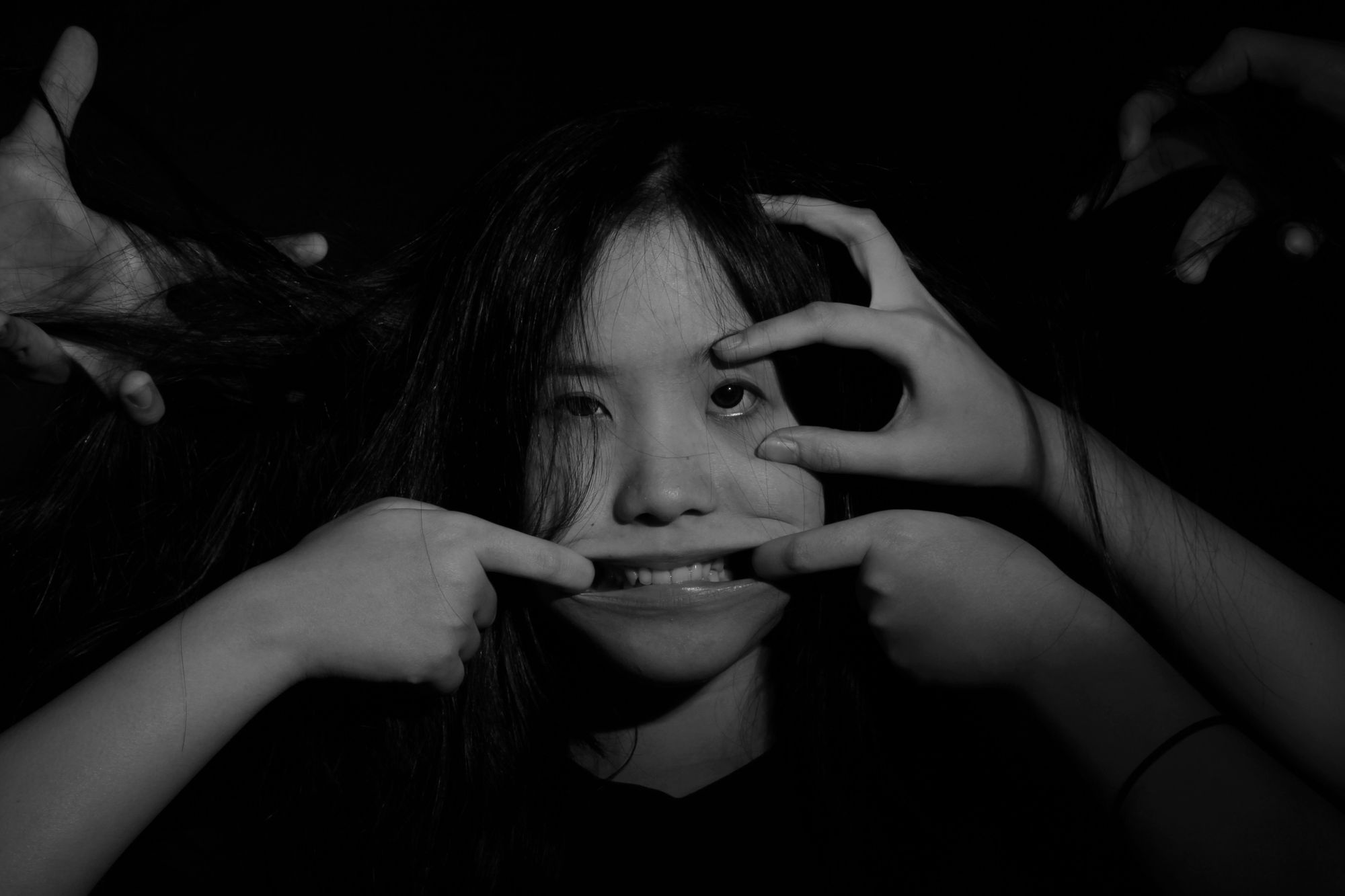 Shortly before New Years, I joined Codependents Anonymous, a 12-step program for people whose survival behaviors from childhood trauma are now fucking up their lives.
I walked into my first meeting, shaking and holding back tears, and said, "Hi, I'm Madi, and I'm scared to be here, and I don't know why."
My attention kept being drawn back to this beautiful girl in the corner of the room. There was something about her face that made me feel safe, and her share was witty, and vulnerable. Afterward she approached me and said, "I love how honest you were tonight. Will I see you again next Tuesday?" I don't think I would have had the guts to return if it weren't for her, but I've been back weekly since then.
I was surprised at how intelligent, funny, kind, and inspiring the men and women in my home group were. I thought they'd all be broken. I thought I was broken for attending. Sometimes, I still feel broken for it.
While I was coming to terms with being one of those people who attend 12 step groups, I kept going to therapy.
I'd tried different therapists before, and it never made a difference. I thought therapy was either BS or it just didn't work for me, but gave it one last shot because I promised my friend Simon that I'd go for an entire year.
For months, my vow to Simon was the only thing keeping me coming back. A side effect of perfectionism is that no one will ever be enough, and looking back I wonder if all my past therapists were competent, but I wasn't ready to let them in to do the work I needed to do. I resisted Leanne (therapist) but around February, things started to change. I started to change. I began to respect her, and when I did, we were able to go deep, uncover root problems and begin fixing them.
Then COVID hit
I went three months without physically touching another human being.
The first month was insanely hard. I ate nothing but pizza and cinnamon rolls, and I lived on my couch watching Netflix, hardly slept, and felt terrified all the time.
But on April 1st, I declared, "this stops today.' I started running again, and eating well, and doing yoga, and learning about things that made my mind come alive. I found happiness in the darkest of times, and I learned that good habits can bring wellness when everything else seems bleak.
COVID isolation was, ironically, one of the best things to happen to me this year.
I learned how to be kind to myself. To be patient. To commit to a daily schedule. To write here every single day. That experience inspired me to write How a Lazy Bitch like me learned to be Productive, which went viral and brought so many wonderful people into my life.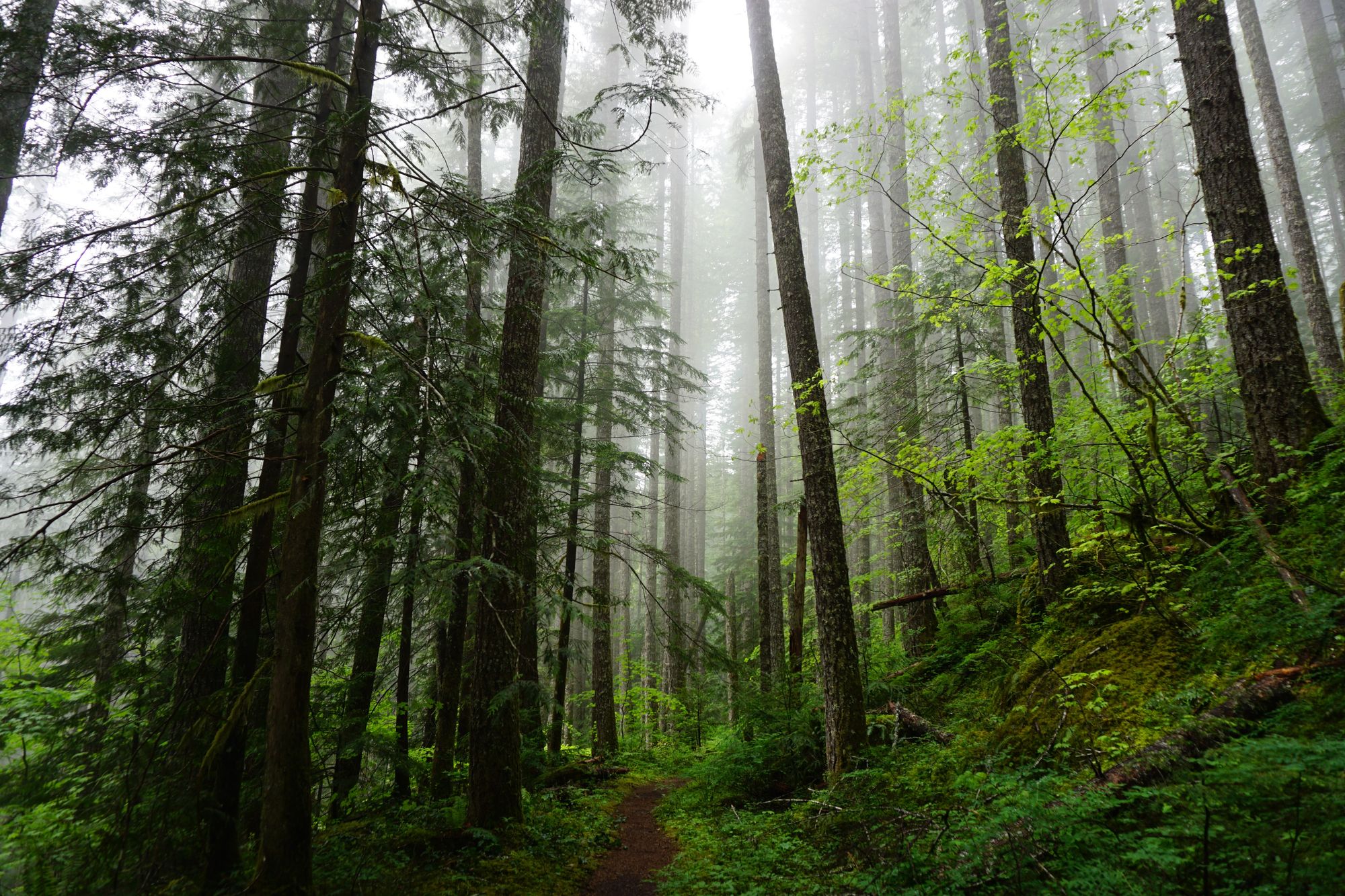 After three months of complete isolation, my neighbor came home from a long trip and we hugged in the front yard. Tears sprang to my eyes.
"This is the first time I've touched anyone since February," I admitted.
"Can I have a hug, too?" the gardener asked. The three of us embraced and laughed and teared up on the lawn in the sunshine.
That was the moment I knew I had to leave Seattle. I'd moved there shortly before COVID, and the few friends I'd made were all leaving. Seattle is notorious for being a tough place to make friends (they call it the 'Seattle freeze') and I wanted to settle somewhere with people I could hug in hard times.
Around June, I was on the phone with the beautiful girl from my first Codependents Anon Meeting.
"Wow, Madi. Just listening to you now, it's so obvious that you've changed. You sound like a completely different person. I am so proud of you!"
IT. WAS. WORKING. 🙌 So I kept putting in the work.
Around this time, I discovered my passion.
Or, maybe, I stopped fighting it. I've always had a deep fear of commitment, with the excuse I was looking for something PERFECT. A perfect place to live, a perfect partner, a perfect passion to work hard at...
A perfect me, that will never exist, and who I punish incessantly because I'll never be enough. I wish I'd known back then, that aching for perfection is a way of denying me of myself, and it rips my soul open.
My secret weapon has always been storytelling. I love marketing too, and running experiments, and I adore strategy. But nothing compares to losing myself in words until time itself ceases to exist.
Even so, writing daily was really uncomfortable when I started in January. I often had to force it, and sometimes I still do, but there are nights where I write and it's like I know why I was given this life. It's spiritual.
(That being said, passions can change and shift over time, and if someday I'd rather do something different, that will be normal.)
I started committing.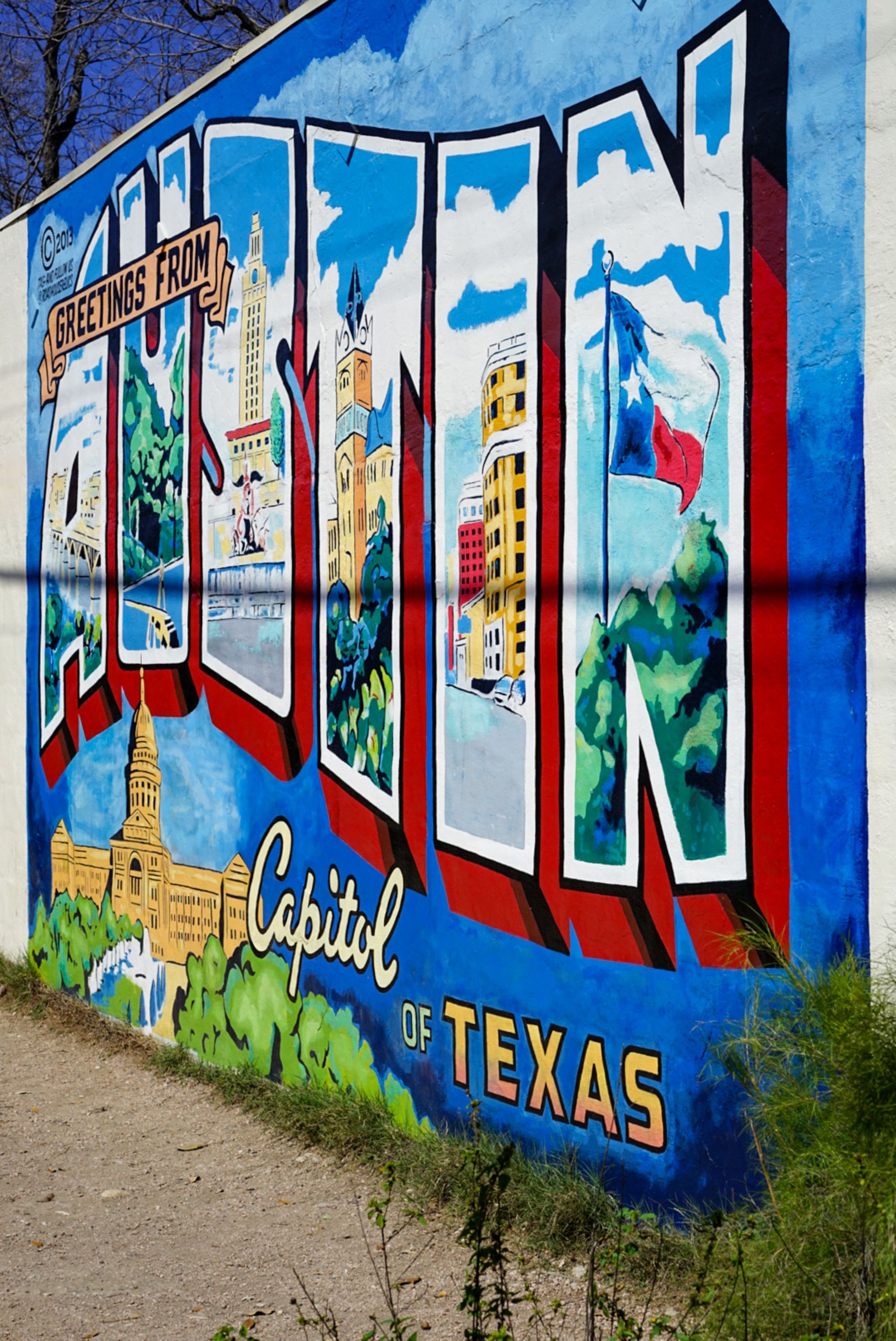 I moved back home to Austin. I'd finally stopped seeking the 'perfect' place, so this time, I could accept the hot summers and the lack of mountains, and thank goodness I still wake up every morning thankful to live here.
I started looking at real estate. I thought that, as an eternal vagabond and former nomad, committing to a house would be the scariest part of the last half of the year.
But then I met him.
"We struck and held a match to shed light on those aspects about ourselves we've been unable or unwilling to see." -Codependents Anonymous big blue book
A dark-haired, meticulous boy with pretty eyes illuminated areas that I'd formerly been unwilling to see.
I thought dating would be easy and fun because the rest of my life had gotten so much better, ha! Pretty-eyes and I started going on dates, and it brought back every dysfunctional compulsion from all of my past failed relationships. One day, I felt like he liked me, the next, I felt like I didn't exist in his world. I wanted to run far away and be done.
"If you ended it now, you'd be acting out of fear," Leanne, my therapist, said. "In a sense, you'd be dumping your anxiety on him instead of learning how to manage it yourself. Lean into your discomfort. Use this opportunity to let go! Leave when you can do so with love. You are ready to take this on."
It was insanely hard. Oh my God! I barely handled it. My Mom left when I was two, and every time I like someone romantically, it always has me replaying those abandonment issues. My intense emotions weren't related to him, but I had no control over how I felt.
Things were not black and white, and I felt like the world was crashing down around me, and normally I would have pushed the dating situation in any direction, good or bad, just to not be stuck in those shades of grey that seemed to have no end.
I had learn to sit with my pain and anxiety, let it in, serve it a cup of tea, and not dump it on anyone else. And as time went on, I got better at it.
For the first time, I found myself grieving my Mom leaving.  I remember sobbing in my car before going for a run and thinking, "this is beautiful!" and wiping off the tears, laughing, and having a great rest of the day. For the next few weeks I let myself acknowledge various forms of neglect from my upbringing and cry it out, and this may sound weird, but it was kind of amazing.
And when things ended with pretty-eyes, I left with love.
My increased ability to sit with anxiety, uncertainty, and pain is like a new superpower. I can handle situations that formerly would have baffled me. I have more trust in myself.
Which brings us to Now
Now, after months of solitude. After writing daily for months on end. Going to 12-step groups weekly. After facing my deepest fears and letting them be. After putting in the work, every single day, for an entire year.
Now, I own a home.
Now, I have solid habits and a stable life.
Now, I work on imperfect things that bring me joy.
Now, I can commit, and I trust that I can do hard things.
Now, I am well.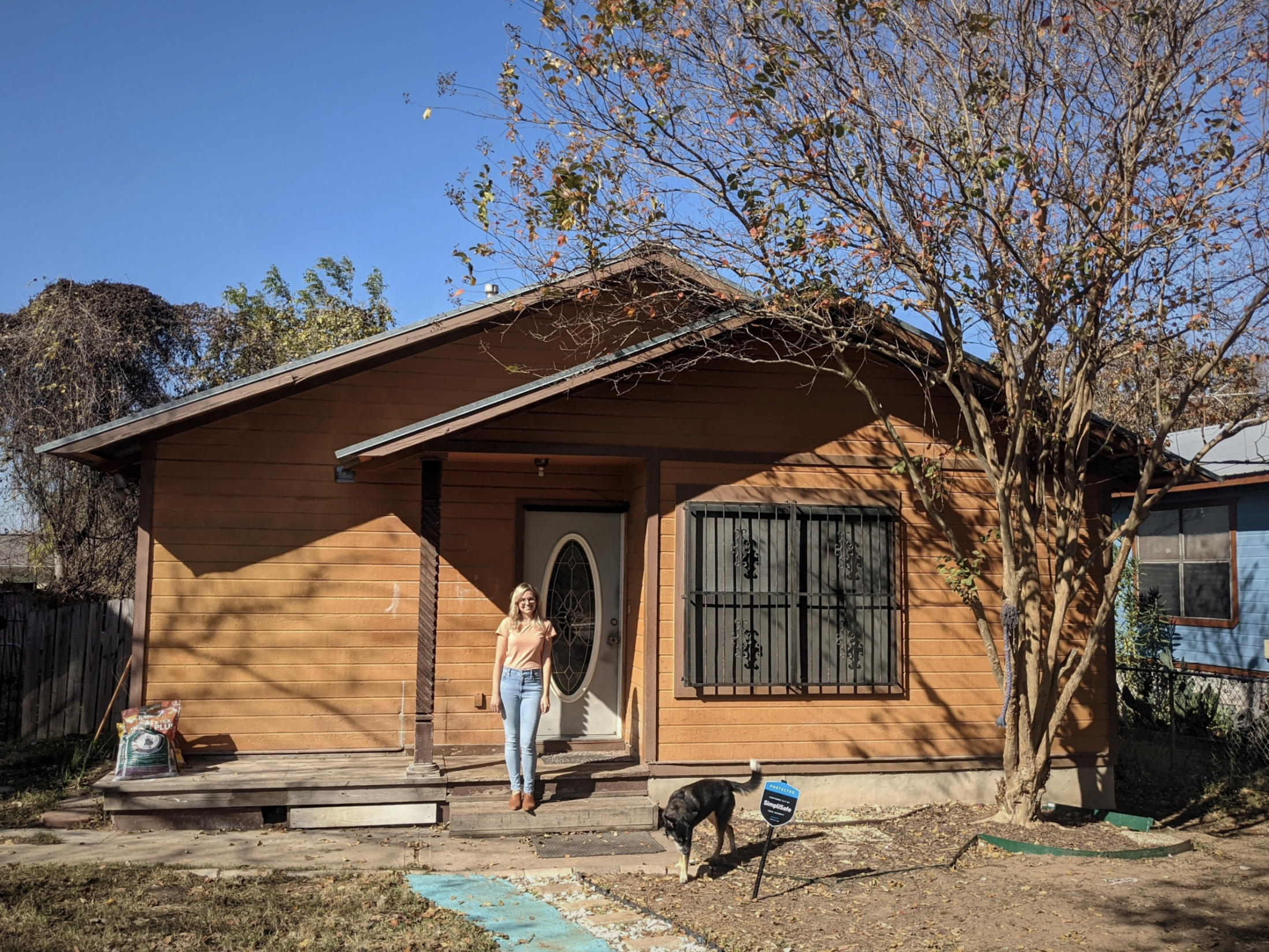 ---
2020 in Numbers
BLOG
Total blog views: 47,080
Unique visitors: 24,649
To compare, in 2019 I only had 399 unique visitors and 470 total blog views!
FINANCIAL
Current Salary: $120-$160K (HR suggested I give a broad range)
Cash Savings: $7,000 (I bought a house with the rest of my cash savings!)
$ in Investment Accounts: +/- $115,000 (does not include equity in my home)
Equity in Home: 🤐 (If you know me in person, I'll totally tell you, but TX is a non-disclosure state and that's hella cool)
Income from Side Projects: $54.06 from my Bangkok Street Food Cookbook (note: I did not launch or promote any side projects in 2020)
READING:
Books read: 20
Best Book: 1984 by George Orwell (runner-up is a tie between The Effective Executive, and The Winter of our Discontent)
What's in store for 2021?
Next year, I want to play.
This year was a ton of hard work. Next year will be too. But I want to dance my way through 2021's rain storm. I want to be weird and goofy and let go and laugh and dance and dress up in weird outfits and not take life so seriously! I want to have a joyful relationship with a secure man. I want to scheme with friends and speak in weird accents and howl at the moon. I want to live more fully in the present!
Next year, I have three core focuses (a concept taken from Steph Smith).
Finding the Magic in all Things
Starting a media company
Making Austin 'Home'
Next year, I'm aiming with a mischievous smile for cheer, success, and magic.
And I hope to see you there making things that matter alongside me!
---
PS: My Mom and I are on good terms, as well as the rest of my family and I. I don't mean to share this info to shame her, though denying it ever happened is a disservice to me.