Bedroom glow-up photos that no one asked for 😂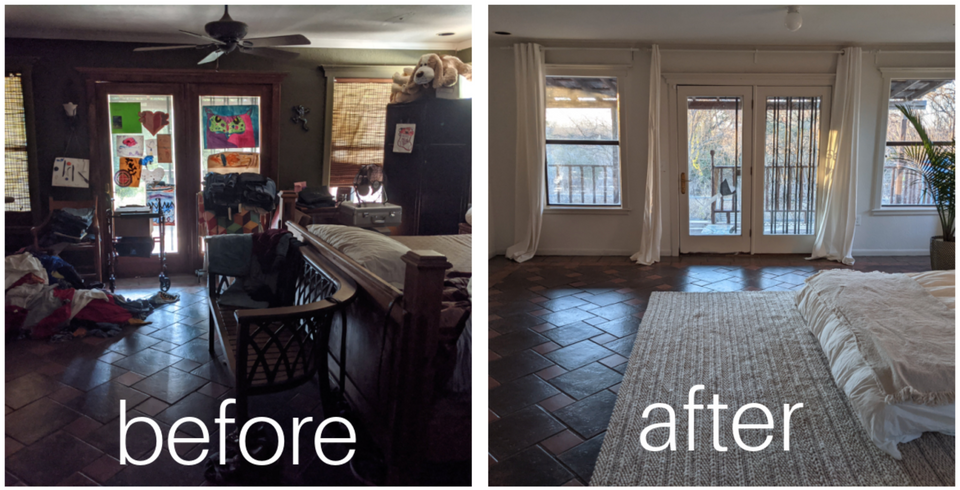 I bet that you are absolutely not a bored housewife looking for 'room makeover' photos on Pinterest so... I'm sorry, but I'm proud and I want to share!
I bought a house on Nov 30th. This is what the primary bedroom looked like when I did a walkthrough of the place before putting an offer in: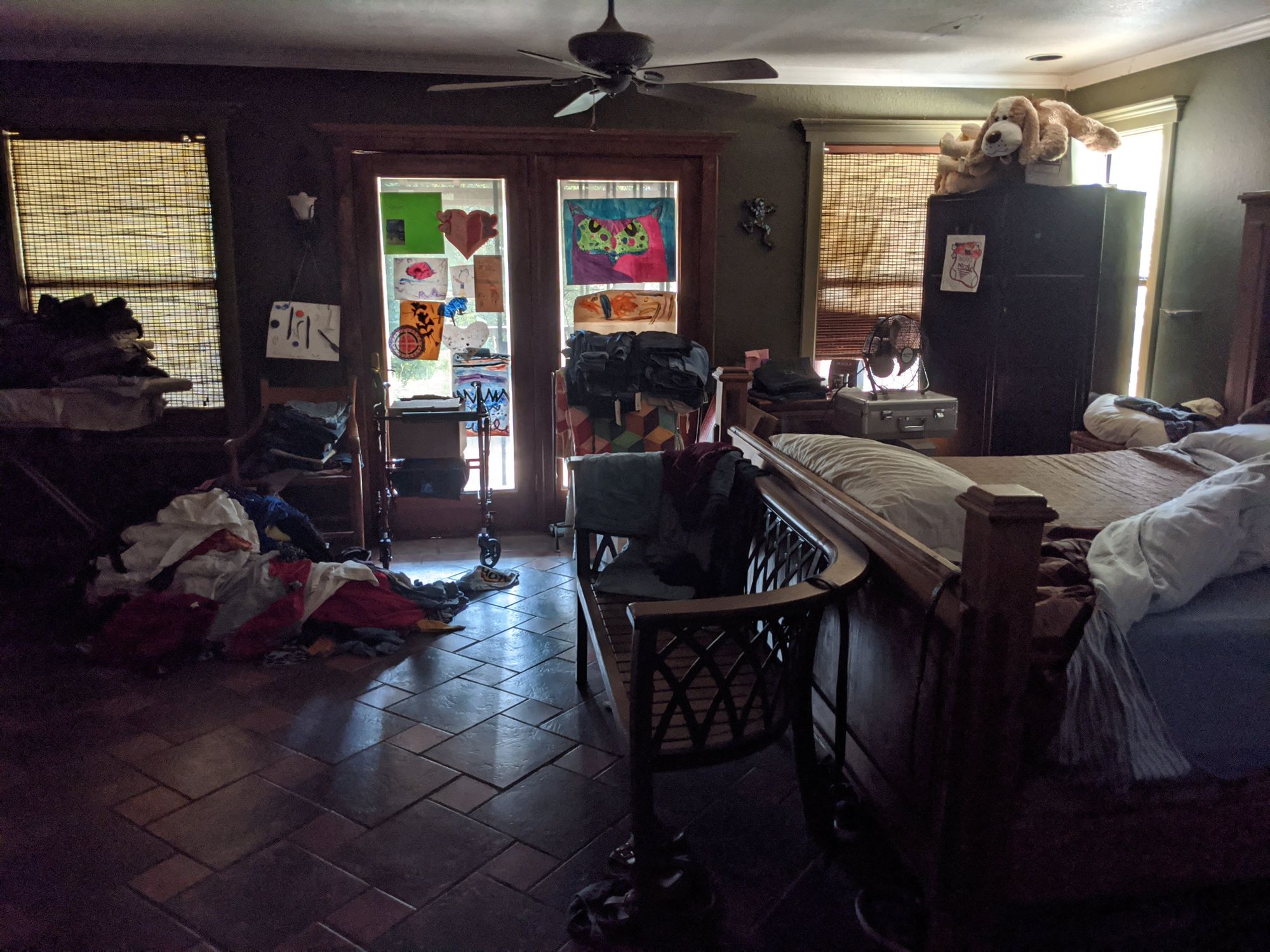 Yikes, right?
The place had been owned for the last 25 years by smokers, and the doors, the lights, the switches, the ceiling- all of it was super discolored with nicotine residue.
This is from the day I got the keys: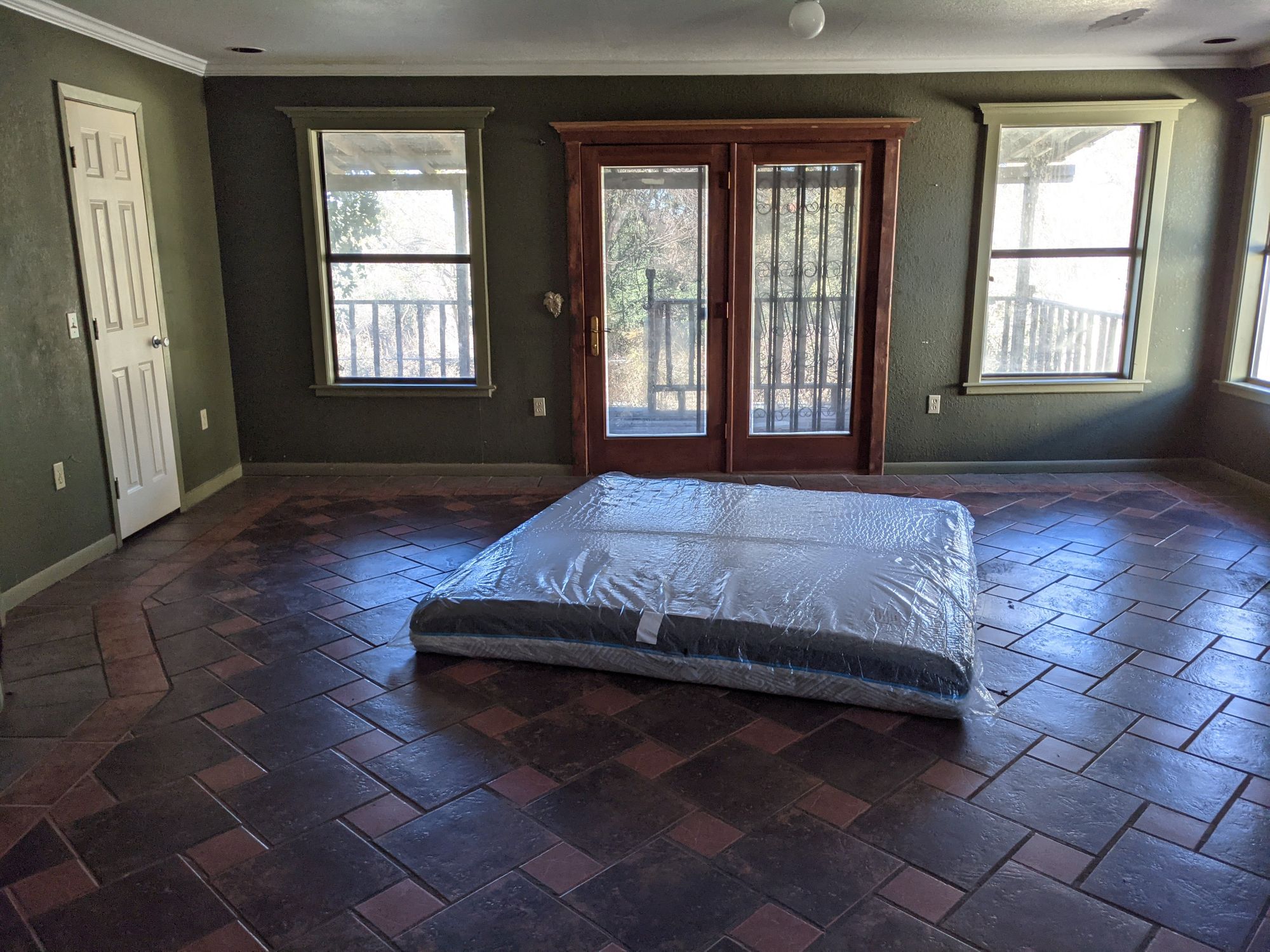 Since then, I have:
primed all the walls, doors, and the entire ceiling with this vile shellac-based primer which smells like college blackout drunk (but covers smoke odors)
painted the doors, ceiling, walls, and trim
replaced all of the outlets and switches
installed curtains
And NOW WE HAVE THIS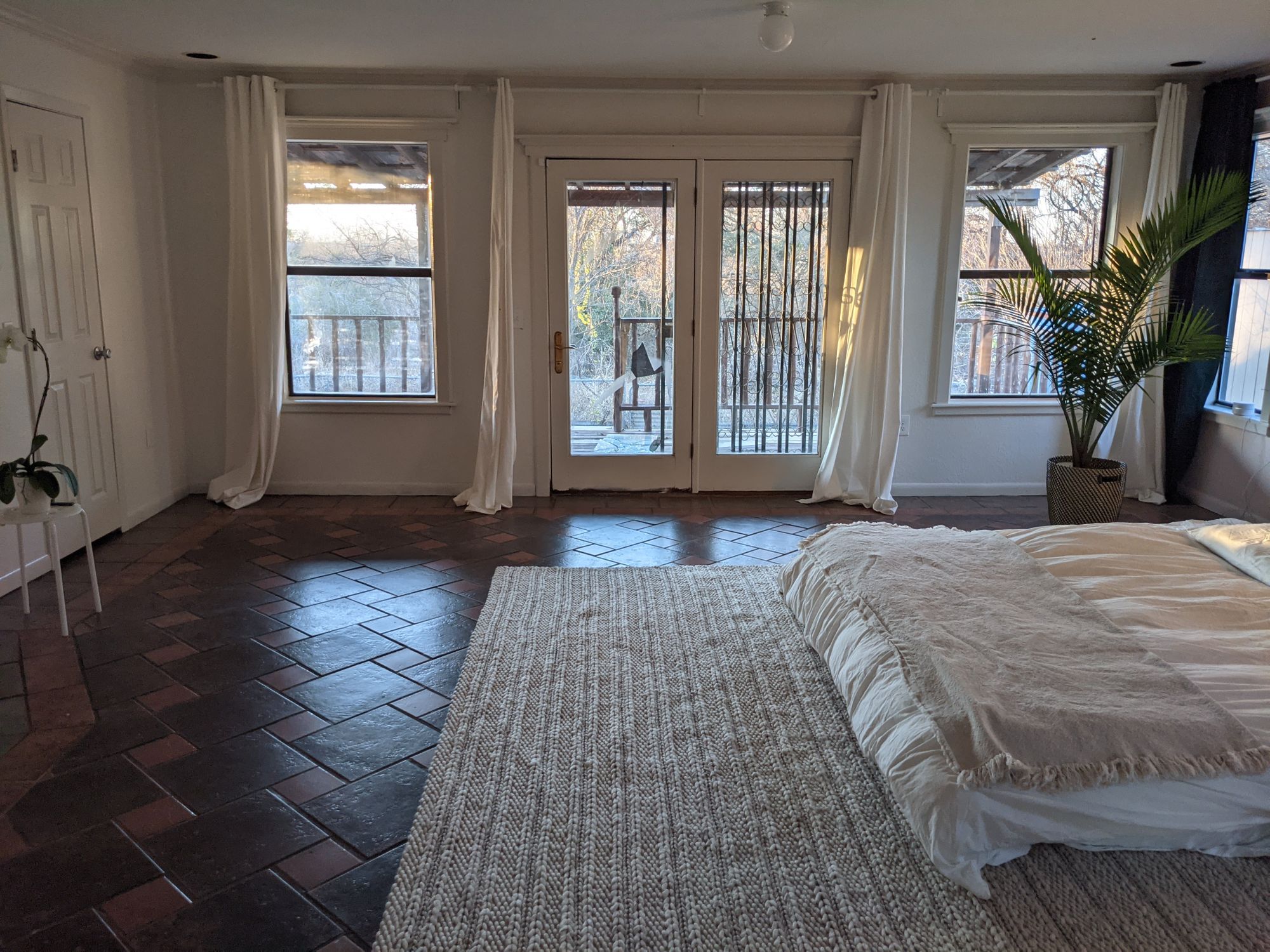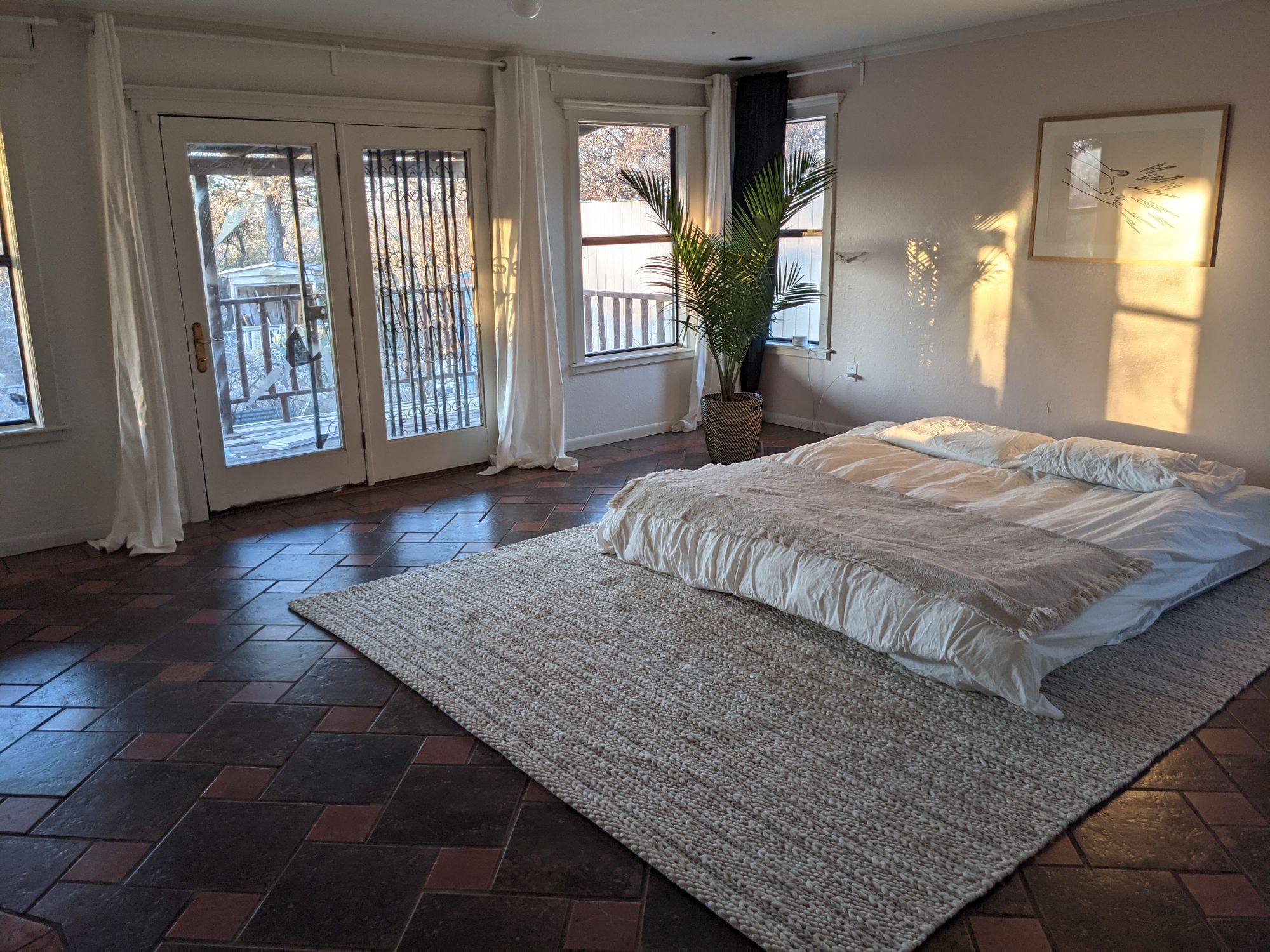 It still needs some paint touch-ups, and obviously I need a bed frame, nightstands, etc., but DAMN IS IT A GLOWUP. 👏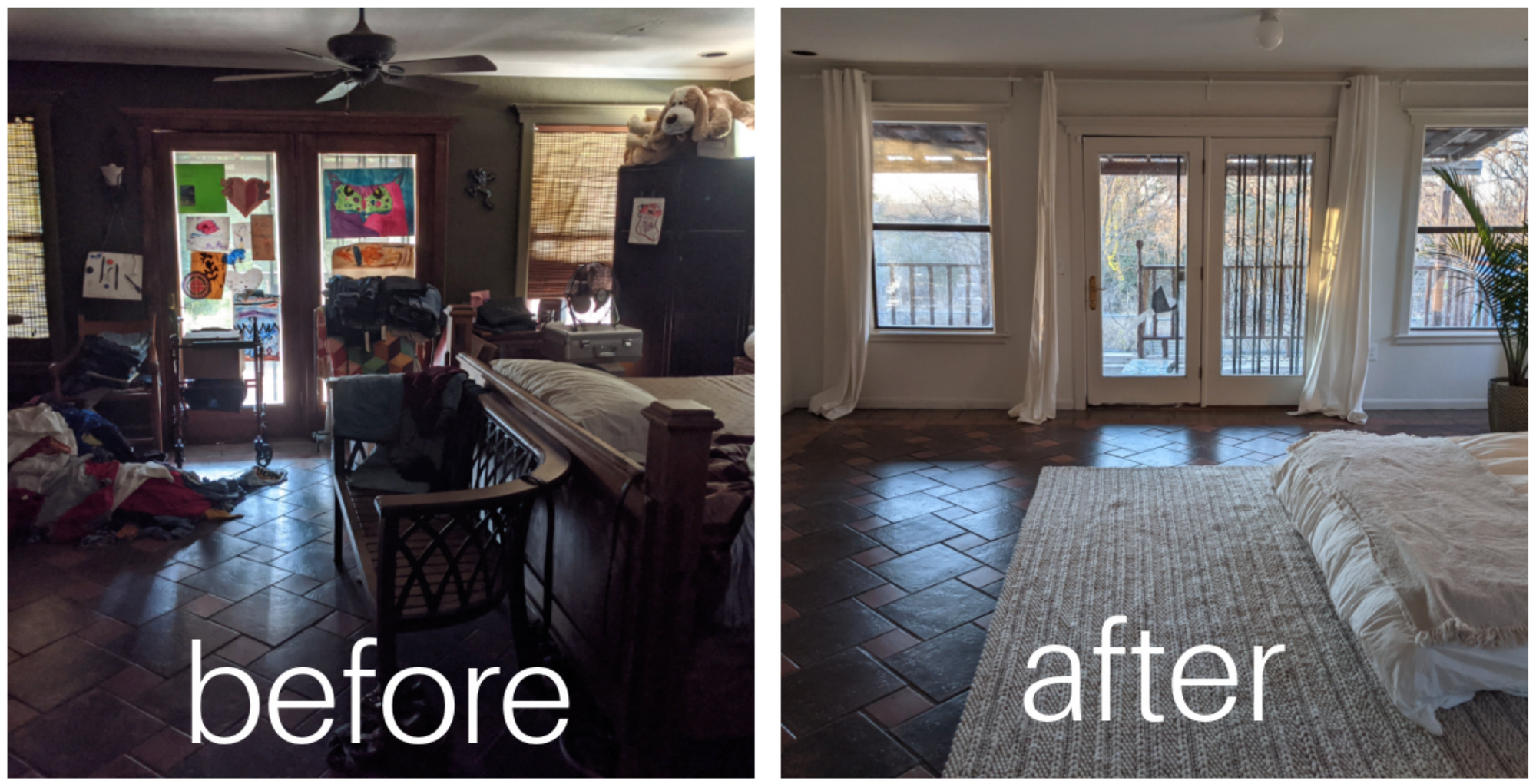 ---
PS: Yes, the rest of my house still looks like shit
PPS: Oh? The inner housewife in you (did you even know you had an inner housewife before now?) wants paint colors?
Walls:
Main walls: Silky White by Behr
Accent wall: seaside villa by Behr
Trim: Cotton Knit by Behr (fucking love this trim tho, it's classy AF)
Ceiling: Flat White Ceiling by Behr
Primer: B-I-N shellac-based primer (for covering smoke odors- but holy fuck it smells like 100% alcohol so be prepared to remember trashcan punch and making out with that one hottie in the basement crawlspace bc you both had the same favorite Pokemon... or is that just me?)