What it's like to own a House 🏡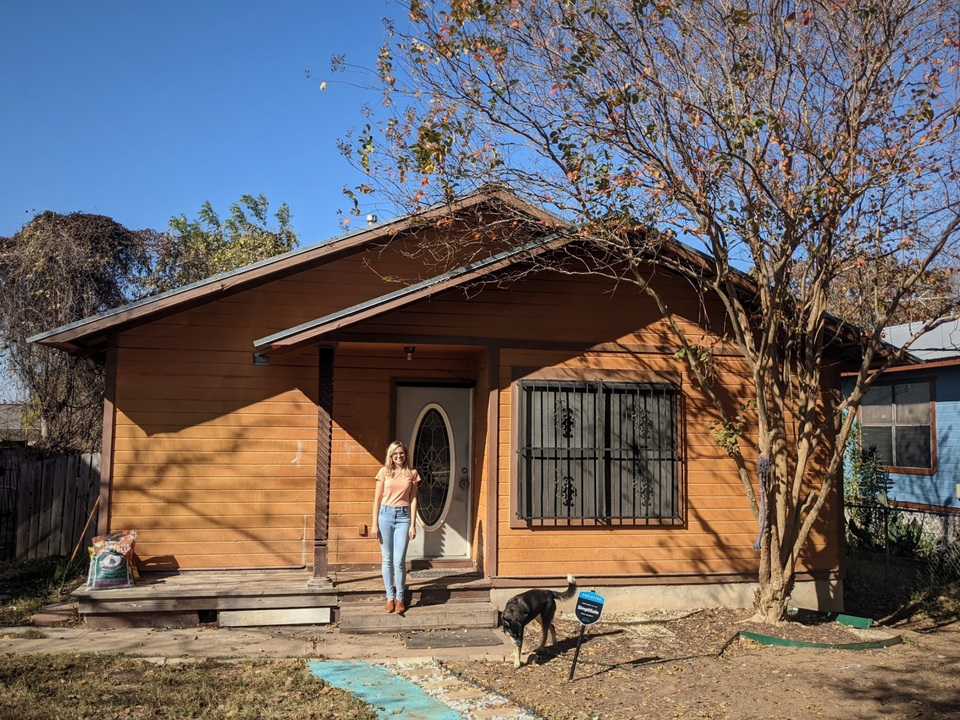 Ahhh I just bought my first house!!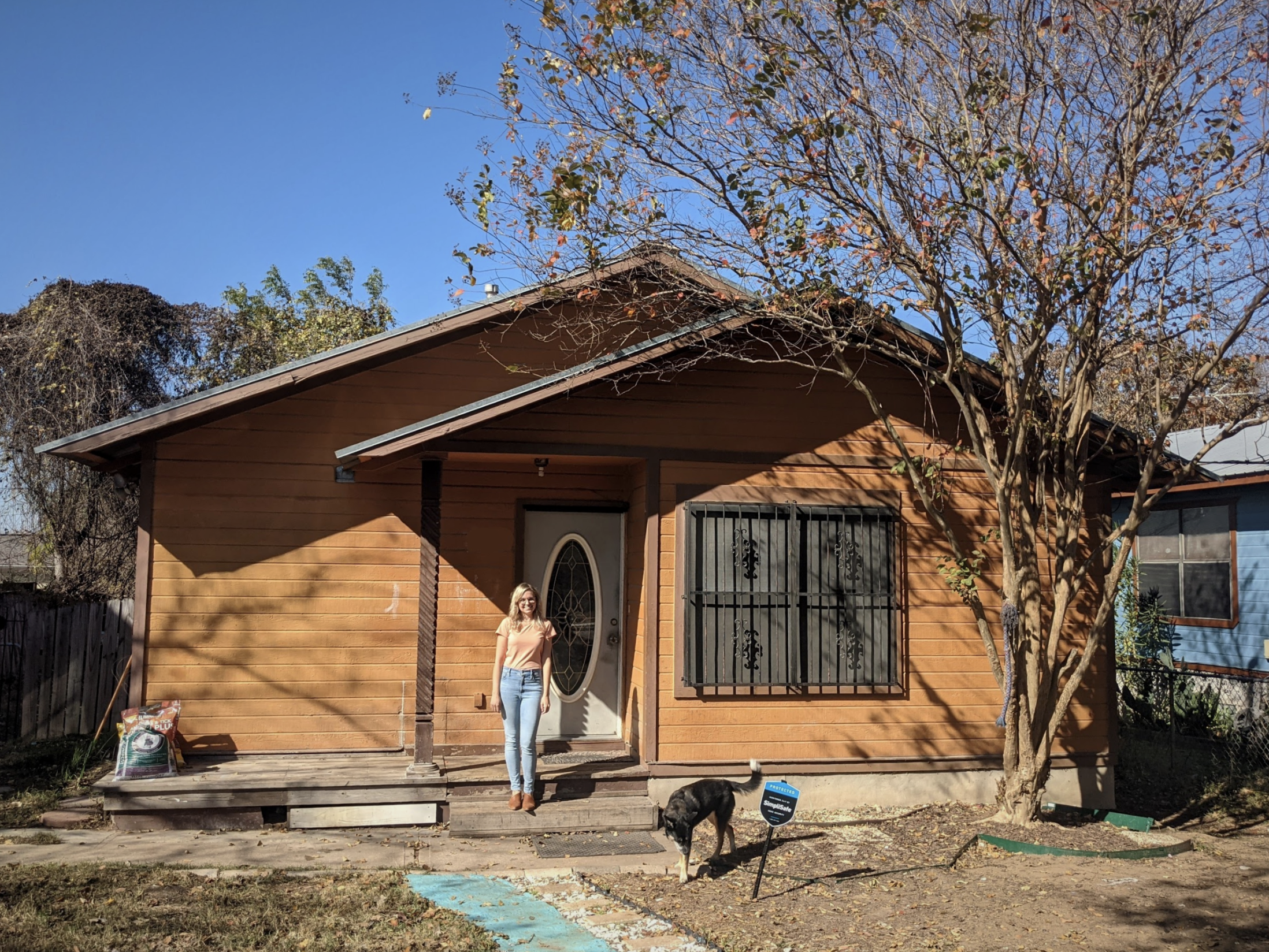 Yeah, its got bars on the windows and the word 'ho' painted on the front 😂, but it's 15 min from downtown and I have a huge lot that backs up to a forest full of deer, so COME AT ME BROS.
So what is it like being a homeowner?
Sometimes, I feel grounded in a way I never have before.
This place is mine. Though most of the time it still feels like I'm renting someone else's house... probably because everything is broken and it feels like I'm just another tenant with a shitty landlord that never replaced anything. Once I fix the place up, it'll sink in that this is mine for as long as I want.
How weird is that? I don't have to leave, ever, if I don't want to!
The neighbors are also way nicer because I own. They ask me if they can get me anything, they know my name, they stop and say hi.
I love my neighbors, most of them are entrepreneurial artists just like me. My favorite neighbor is this savvy Venezuelan business owner whom I want to be when I grow up- sometimes I mosey over and we pour a glass of wine and chat for hours and it fills my soul.
I feel relieved because Austin is going to get EXPENSIVE
Property values are probably going to continue to skyrocket for a few more years, if not longer, and I have an amazing piece of land on a magical street. I know the house doesn't look like much, but this property as a whole is really special. I feel super lucky.
But I get stressed over money too
I can afford this house, but it's much more expensive than renting (and so much of it goes to property taxes here in TX). Sometimes I get nervous that I'll lose my job or something will happen and I'll have to get roommates or sell.

But even if that's the case, I am skilled at making things beautiful, and I got a great deal on this place. I can fix it up and sell it and at least break even after selling costs, if not make a profit. I'll be okay no matter what, it's just scary though, committing with this much money.
I fucking LOVE the location I bought in.
I step out my door and almost immediately, I'm walking on hiking paths surrounded by trees, gazing wide-eyed at deer, listening to birds sing. And if a friend invites me to dinner in the center of downtown, I'm there in 15. According to a neighbor, I can also bike ride to downtown without ever getting off a bike path. Like, wtf. How did I pull this off?

Here's how I pulled it off. I found the exact street I wanted to live on, and called the realtors who'd sold property on that street, asking if they knew of anything currently for sale. "There's one house that was recently taken off market," a realtor said, "but I have no info other than an address."
So I knocked on the front door and said, "Are you still thinking of selling your house? Can I see the place?" And now I own it! So, if you know what you want, friend, GO GET IT.
I have more brain space for doing work that matters
THIS WAS MY #1 REASON FOR BUYING.
Nothing is more important to me right now than making an impact through my work.
I'm an eternal adventurer, always scheming my next travels or move. I don't stay in one place and it takes a lot of brain energy to plan where I'll go next. Now that space is free! I can use it to create things that will make a mark on the world, and let my mind run wild through the universe like my physical self used to. SO worth it.
I was ready to own, and I'm glad I do
I feel so lucky to have the means to purchase property. To finally have stability in my life.
Sure, half of the electrical outlets don't work, my washing machine is broken, I have a roach problem, and my Dad is buying me a machete so I can tackle my back yard... (just gotta be real with you!) but even so, I am SO glad I bought. I feel so fortunate. And I'm looking forward to being here for years to come!